Apartments
Holiday Houses
Retreats and Lodges
Farmstays
L'Oliveraie is a family olive grove, four kilometres out of Beechworth, offering secluded farm-stay accomodation.
On the private of a fully self-contained two bedroom accommodation, the Black Olive, and a three bedroom accommodation, the Green Olive,
There are views of the pleasant gardens from every window, friendly farm animals to visit and tours of the olive grove. Suited for large groups, families and couples wanting a one of a kind getaway in a hidden paradise.
Hidden in a sprawling olive grove on 61 acres is a five bedroom house comprising of L'Oliveraie's Black Olive and Green Olive, two seperate self contained accomodations which can either be rented out separately or together. A view out of every window, quiet and romantic.
Only five minutes drive from the historic town of Beechworth, as well as the many outdoor, food and historical assets North East Victoria has to offer. Enjoy the ambience, take a guided tour of the family operated olive grove, sample the produce and say hello to the farm animals. Also close by to Beechworth's famous mountain bike park. A truly memorable holiday experience for couples and families.
Carpark
Outdoor Dining Area
Outdoor Furniture
Suitable for guests with sufficient mobility to climb two or three steps, but would benefit from fixtures and fittings to aid balance.
Barbeque
Nature & Wildlife
Family Friendly
Laundry
Food & Wine
Family
Suitable for guests with a hearing impairment, from mild hearing loss to profoundly deaf.
24 Hour Reception
Radio/Stereo
Baggage Holding Room
Non Smoking
Caters for people with sufficient mobility to climb a few steps but who would benefit from fixtures to aid balance. (This includes people using walking frames and mobility aids)
Caters for people who are deaf or have hearing loss.
The Green Olive has three bedrooms. The first bedroom has one queen sized bed with ensuite. The second bedroom has a queen sized bed and a single bed. The third bedroom contains a double bed/single bed bunk. There is also a family bathroom, modern kitchen and cozy living area, all heated and cooled by split-air conditioning.
Dishwasher and washing machine provided. Outside there is a full-length verandah and barbecue facilities to enjoy the serenity of the property.
Air Conditioning
Alarm Clock
Barbecue
Bath
Blankets
Children's High Chair
DVD/Bluray Player
Dining Area
Dishwasher
Flat-screen TV
Full Kitchen
Hairdryer
Heating
Iron
Kettle
Kitchenware
Linen supplied
Lounge/Dining Area
Microwave
Outdoor Dining Area
Outdoor Furniture
Oven
Private Bathroom
CD Player
Radio/Stereo
Refrigerator
Shower
Stove Top
Tea/Coffee making facilities
Television
Toaster
Washing Machine
24 Hour Reception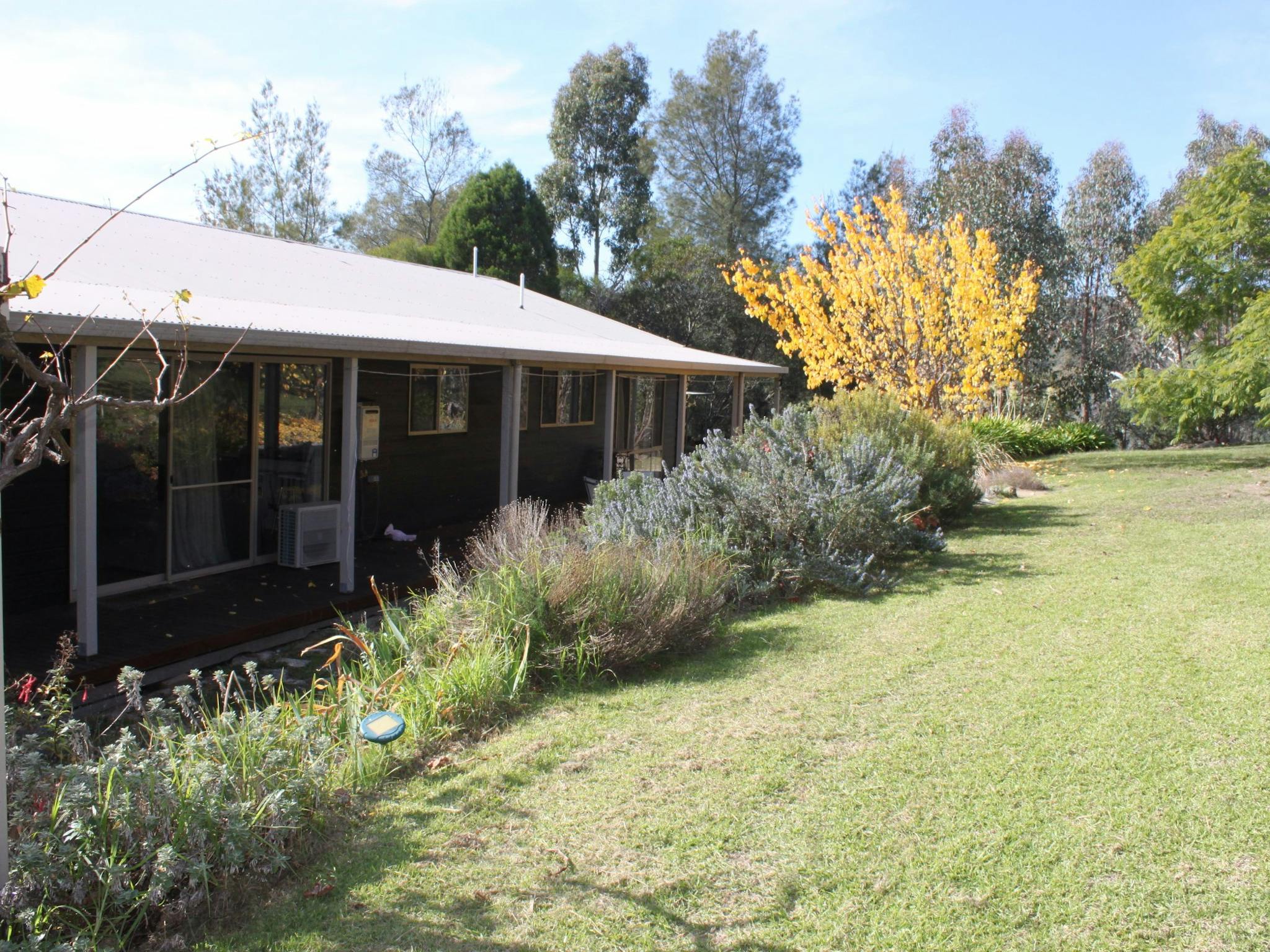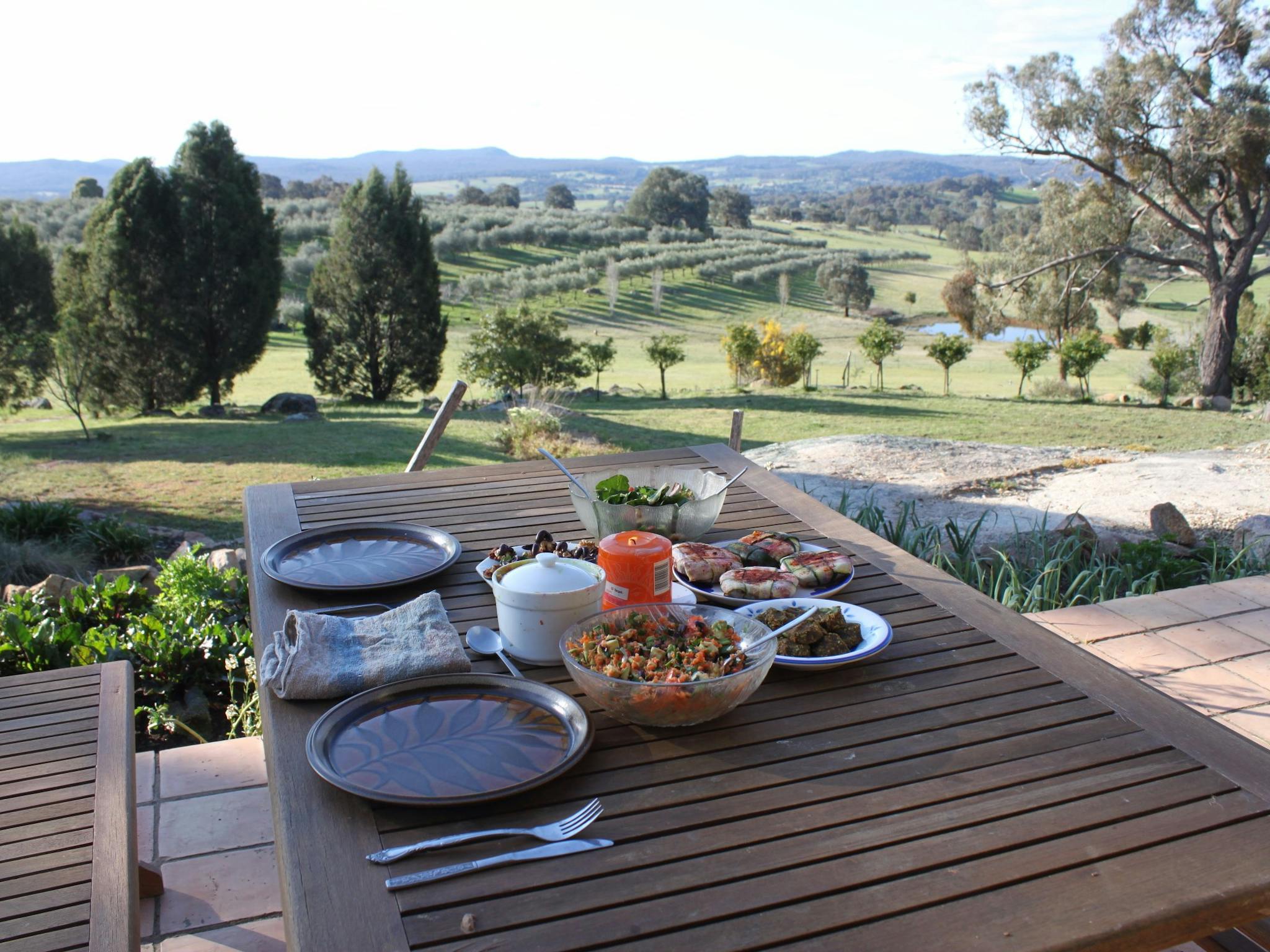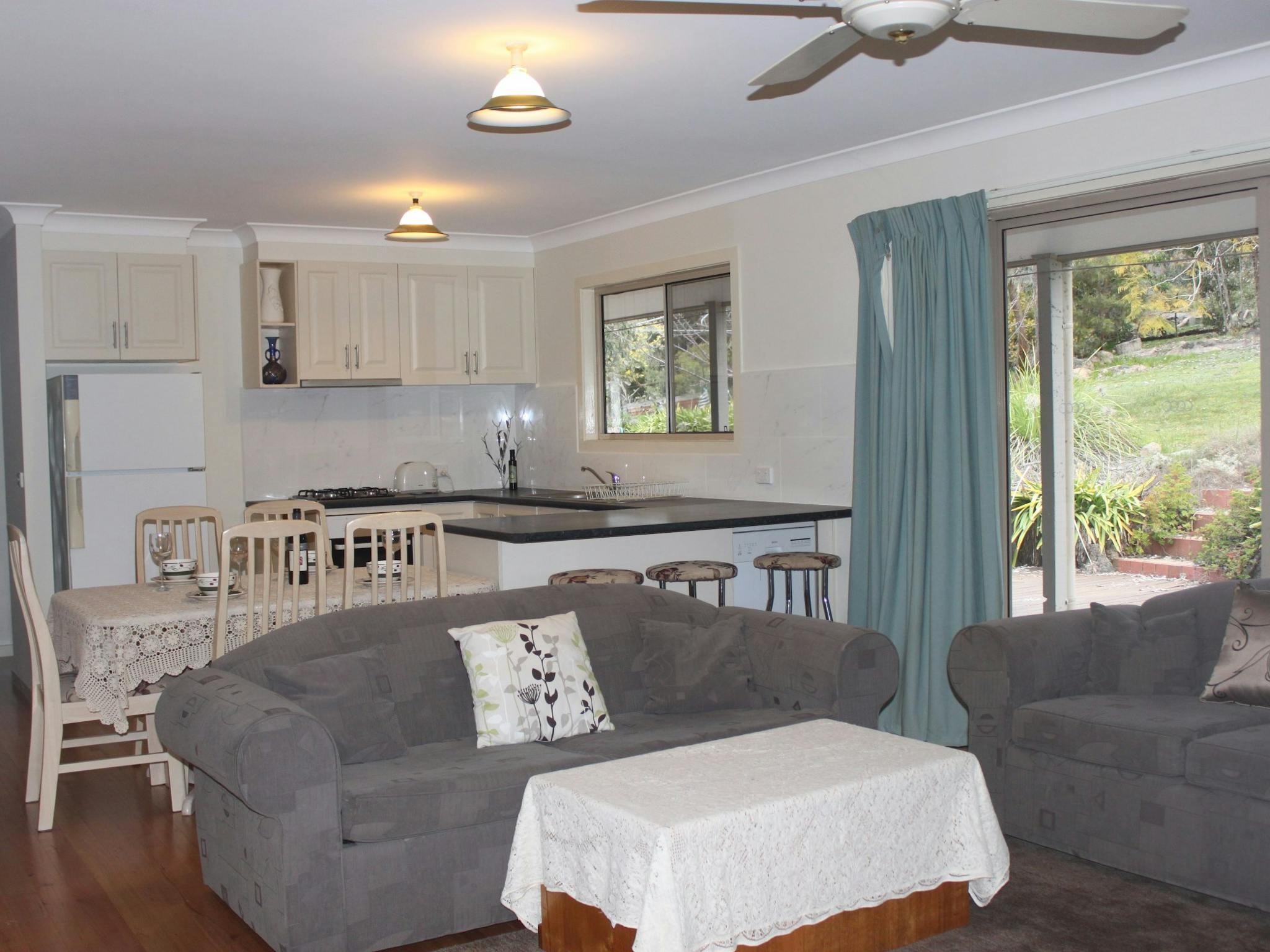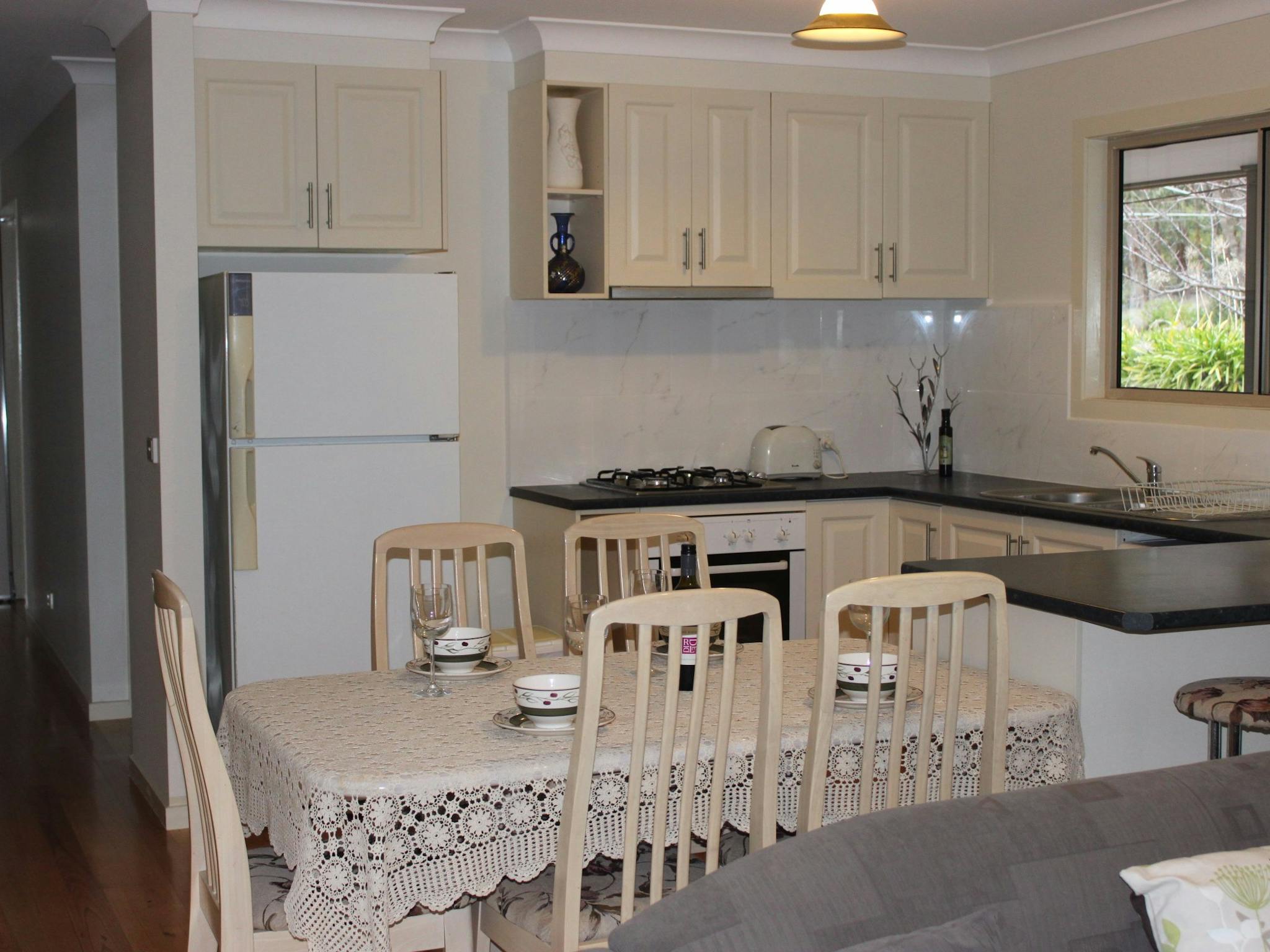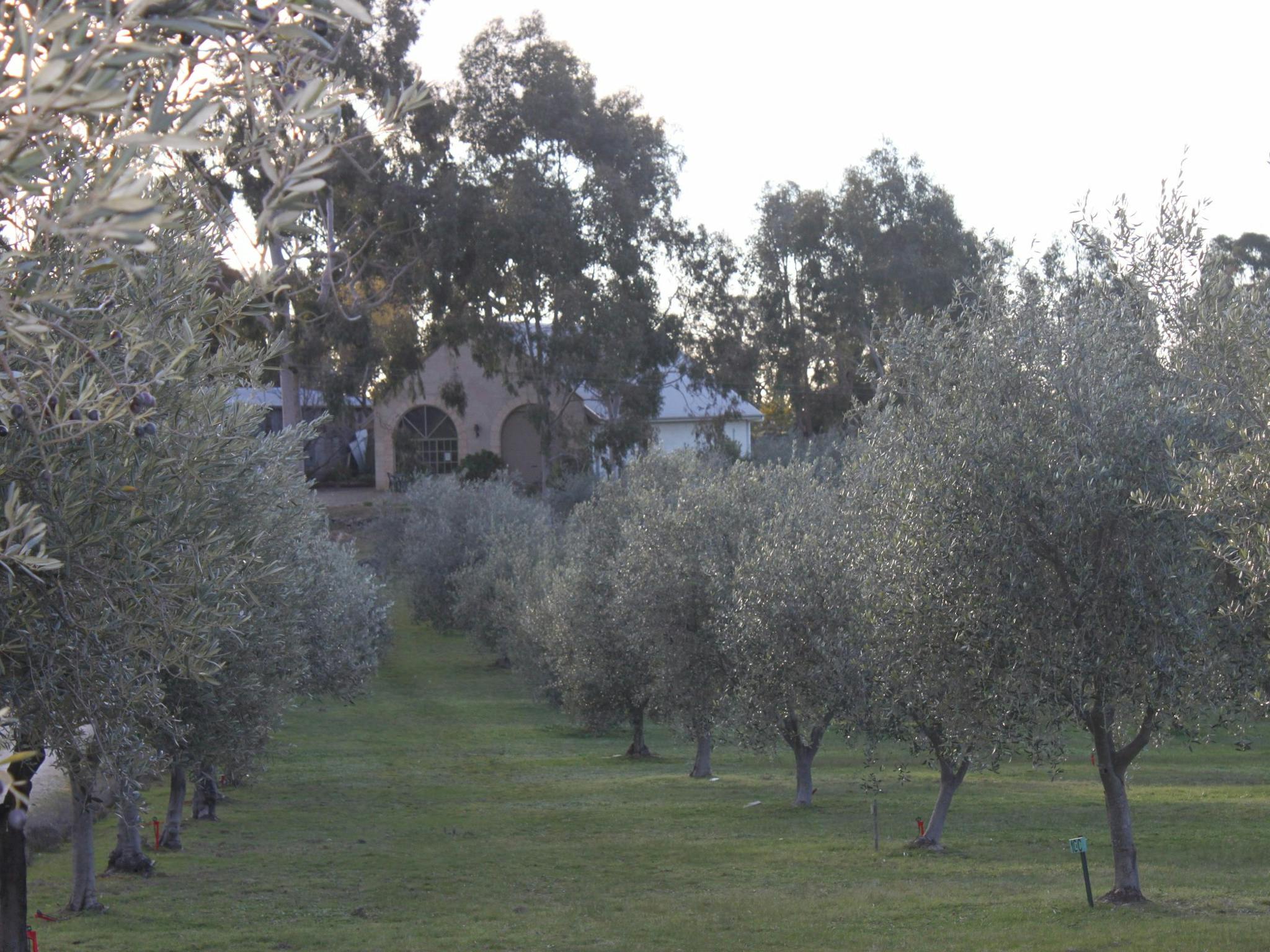 The Black Olive comprises of two bedrooms each with ensuite and a queen bed. There is a large kitchen and comfortable living area. The unit has split-air conditioning and features a woodheater. Dishwasher and washing machine provided. Outside there is a full-length verandah and barbecue facilities to enjoy the serenity of the property.
Air Conditioning
Alarm Clock
Barbecue
Bath
Blankets
Children's High Chair
DVD/Bluray Player
Dishwasher
Flat-screen TV
Full Kitchen
Hairdryer
Heating
Iron
Kettle
Kitchenware
Linen supplied
Lounge/Dining Area
Microwave
Open fireplace
Outdoor Dining Area
Outdoor Furniture
Oven
Private Bathroom
CD Player
Radio/Stereo
Refrigerator
Shower
Stove Top
Tea/Coffee making facilities
Television
Toaster
Washing Machine
24 Hour Reception